JOHN HOFFMAN DESIGN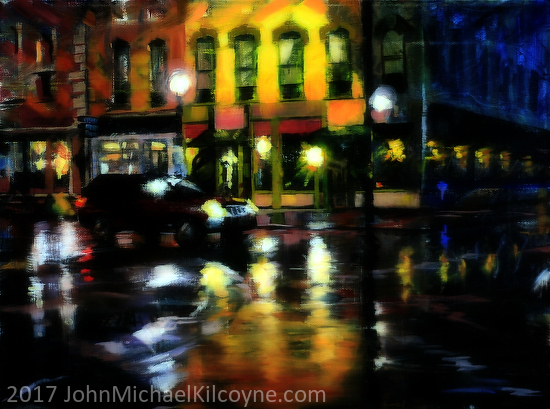 AWAKENED INNOVATION
How Long Is NOW? Part 1.618 by John Hoffman: Innovation Team Leader John Hoffman Design. >
As we all know, Sustainability equals logic and Sustainability is pragmatic. Nevermore have manufacturers been focused on long term environmental effects and are making efforts to reduce, reuse, and recycle, as is this Designer. Rising energy and raw material costs can make these eco-friendly initiatives appealing because true Sustainability makes for a strong business model and Earth consciousness. Yet there are several hurdles integrating these systems and implementing a paradigm shift. Wholeheartedly, we know that the definition Sustainability states that we need to make products to meet the needs of the present, without compromising the needs of future generations. How do we remake the current systems and capture the Green on The Green?
The breakdown for reuse, that is just it! Logically we have to Innovate and reinvent the current Systems. JH's Awakened Innovation is pushing those boundaries and reinventing the current cycle. The goal being to:
Maximize Outcomes: Pushing the current limits of materials and resources.
Increasing Efficiencies: Including raw materials, energy, technology and an ever widening scope.
Delivering Strong Outcomes: Minimizing upfront capital, relieving the burden 30 years from now.
HOW LONG IS NOW?
TEQ maximizes the use of renewable or recycled materials when solving medical device packaging objectives. We are delivering the materials to the recyclable waste stream for re-use. The systems we are providing for recyclable products. Logical design and integrated solutions are generated from TEQ and its partners healthy in all end-of-life scenarios. TEQ delivers systems to effectively recover and utilize industrial and/or earthly cradle-to-cradle cycles.
Looking forward to hear your Vision and presenting ours while offering high level strategy and multi-level tactics. Let's work together to integrate Sustainability.
New Article: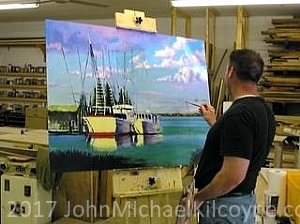 WHAT DOES JH / AWAKENED INNOVATIONS OFFER AS A KEY INNOVATION PARTNER?
INNOVATION
COMMITMENT
SUSTAINABILITY = LOGIC: "CRADLE-TO-CRADLE" RAW MATERIAL SOLUTIONS.
"COST FRIENDLY" IS A GOAL OF THE SUSTAINABLE TEAM.
NEEDS BASED DESIGN FOR ALL USERS:

PERCEPTION: SOLUTIONS HAVE TO BE SELF-EVIDENT, TACTILE AND VISUAL RECOGNITION.
HUMAN FACTORS ENGINEERING: PHYSICAL ATTRIBUTES, HEIGHT, WEIGHT, STRENGTH.
COGNITIVE ACTIVITIES: APTITUDES OF LEARNING.
USERS: EES MANUFACTURING, SHIPPING, NURSES, DOCTORS, RECYCLERS FROM ALL OVER THE WORLD.
IMPACT ON THE ENVIRONMENT.
MENTAL WORKLOAD ON ALL USERS.
A DEFINTIVE "NO" TO PVC

MATERIAL AND ENERGY REDUCTION.
PASS ALL DESIGN CRITERIA.
YEARLY BUSINESS REVIEWS.
As the renowned Industrial Designer Jim Orr professes, "Drawing well, is a product of thinking well. Dare to be great!" Creating great Design and Art is best achieved when there is a firm foundation, mathematical principles and inspiration. Great Art / Design is achieved not only when you know how and why the fundamentals are what they are, but when you also know how to problem solve.
John M. Hoffman was raised in Cincinnati, OH. He moved to Michigan from Chicago in 2003. Being drawn to paint the architecture in Charleston since childhood, Hoffman left Michigan to per sue this life long dream in 2013. The connection to Charleston began at an early age, his parents had a place on the Isle of Palms for a few decades.
Back in 1997 John left Chicago and headed to Orange County, CA. Following a body surfing accident which nearly left him paralyzed, a return to the Midwest Hoffman embraced a renewed spirit and commitment. The renewed spirit is to capture the effects of the atmosphere and light and its effects on the beautiful city of Charleston. Hoffman is currently working as a National Accounts Manager and Industrial Designer in the Medical Device Industry along with a full passionate commitment to oil painting. With dogged persistence he splits time between working in the Medical Device Industry and as a Representational Painter.
Hoffman earned his undergraduate degree at The Ohio State University in Industrial Design. He went on to attend the School of The Art Institute of Chicago, The College For Creative Studies, The Dallas School of Art, and the Kalamazoo Institute Of The Arts. Continuing to explore the Charleston Landscape, he produces work en plein air as well as from his studio located in Charleston, SC. Influences noted as: God, JD Orr, the California Impressionists, John Stobart, Frank Duveneck, Buckminster Fuller.
.